Whether your kids are already active or are struggling to find the right extracurricular activity, CrossFit Teens is right for them. At CrossFit Teens, our priority is safety, while having fun. Making CrossFit fun keeps young athletes engaged in the activity! Building healthy habits now will ensure kids will carry them on for the rest of their LIFE! If you are on the fence about having your teens workout, here are four reasons CrossFit can help your child.
#1 Teens Build Confidence
For teens (and sometimes adults) it can be easy to get caught up on what we can't do. At CrossFit Teens, we build confidence by setting and achieving goals. Kids will build confidence working up a sweat through activities such as running with their peers or lifting weights. Trying new activities such as climbing ropes, flipping tires, and jumping rope will help build confidence. Nothing beats the feeling of getting in a hard day's work, to inspires kids to stay active and stand tall.
#2 Improved Educational Performance
High level physical fitness is associated with improved cognitive performance. That means when kids workout their muscles, they can workout their brains even harder. CrossFit Teens do better in school and can be better thinkers. Through exercise, kids find a healthy way to relieve stress. With functional movements, learning, and listening to an instructor, young athletes train their brain and body to focus and concentrate. Exercise also promotes better sleep, and we all know the importance of sleeping before a big test.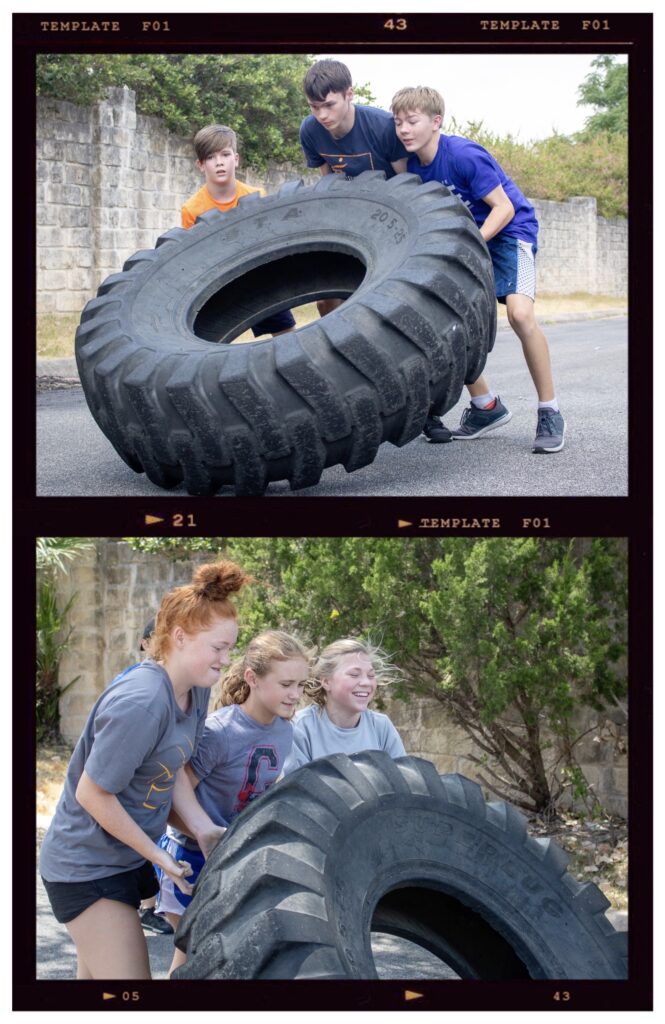 #3 Athletic Performance
Increased physical performance is a direct improvement from doing CrossFit Teens. Functional movements taught in the class improve overall motor patterns, meaning kids not only get better at squats and run faster, but also improve at throwing a ball, or becoming more agile. Further, we safely teach kids how to lift weights which increases muscle and bone density in kids. If your child want to be stronger or faster and develop their bodies for sports, Crossfit Teens is right for them.
#4 Fitness as a Lifestyle
Childhood obesity affects 18.5% of children, which is 13.7 million children in the United States. The only way to prevent obesity in children is to show how accessible, important, and fun working out can be. Healthy living is more than running, pushups, and nutrition. It can be as fun and diverse as going biking at your local park and doing yoga, or eating healthy new foods after working out at a CrossFit class. Through CrossFit Teens, your child will start moving their body in new ways to have fitness for a lifetime.
You can check out our CrossFit Teens classes for sessions, dates, and times. If you would like to talk more about our CrossFit Teens classes, you can reach out to us at [email protected] or call us at (210)-708-7472.