Meet the Coaches of CrossFit Optimistic
Our coaches may have different backgrounds but they all share the desire of making our athletes better. Every coach has at least one coaching certification.
Read more about our coaches and the certifications they hold by clicking below.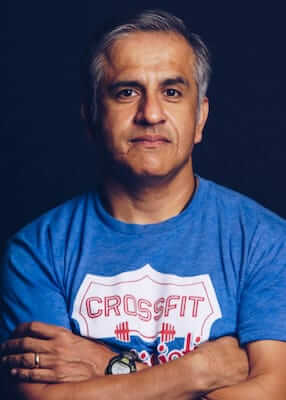 Coach Mike
Read More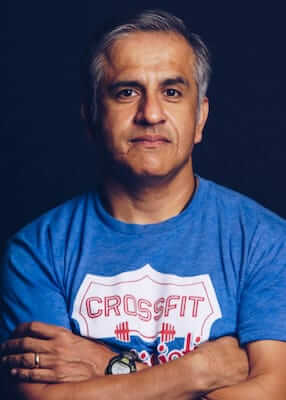 Coach Mike
Mike is the owner of CrossFit Optimistic. Mike spent 13 of 18 years on active duty and is continuing his service as a Medical Service Corps Officer in the Army Reserves. In 2004 he completed one tour of duty in Operation Iraqi Freedom II. Prior to opening CrossFit Optimistic Mike was a special projects leader for a global contracting company and oversaw the implementation of combat computer-based systems for the Armed Services. When not CrossFitting, you will find Mike spending every second  with his wife, four kids, their dogs (Ren and Blue) and listening to 80's music. Mike ensures the lights are on, workouts posted, gym swept, bathrooms cleaned and makes it his personal mission when you walk out our doors you left one step closer to reaching your fitness goals.Mike holds a B.S. in Kinesiology from the University of Maryland at College Park. He holds the CrossFit Level 1, Olympic lifting, Rowing, Kids and Endurance certifications. Mike is also a USA Track and Field Level 1 coach.Coach Mike can be reached at [email protected]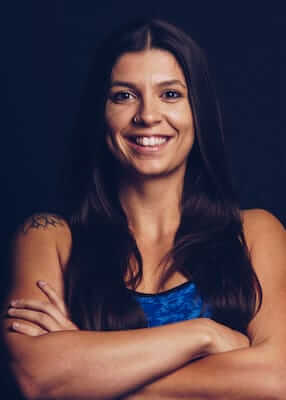 Coach Jordan
Read More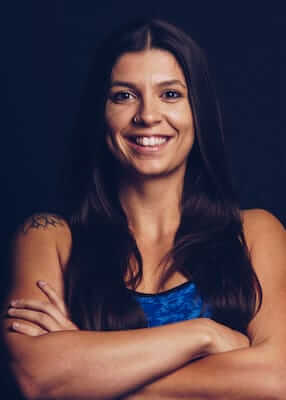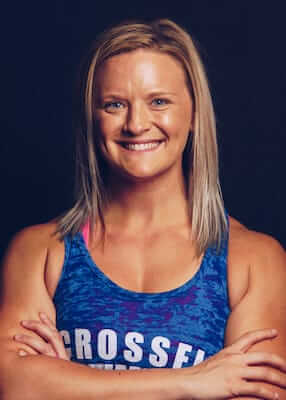 Coach Tori
Read More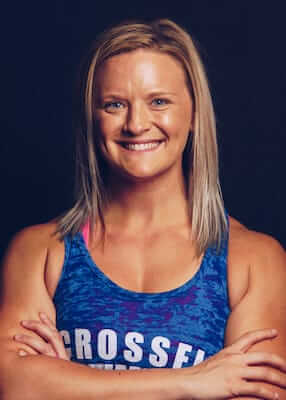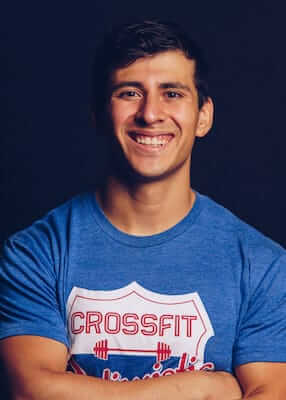 Coach Forrest
Read More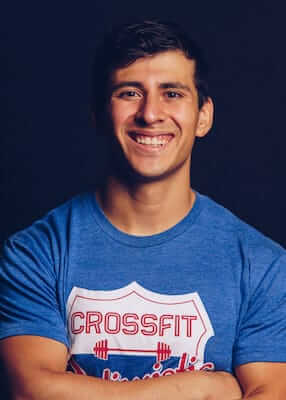 Coach Forrest
Forrest is a Texas A&M graduate, Class of 2017 a B.S. in Chemistry. The oldest child and only son of Mike and Angelina Martinez, Forrest has been CrossFitting for nine years. Avidly participating in the CrossFit community, he had volunteered at multiple CrossFit Regionals and has volunteered at the CrossFit Games. He puts the optimism in CrossFit Optimistic. He holds the Crossfit Level 1 certification.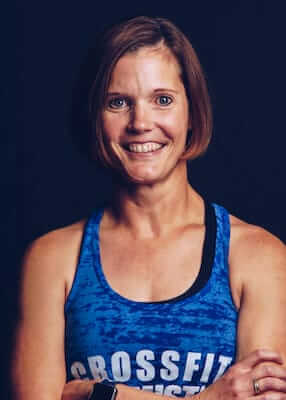 Coach Lesley
Read More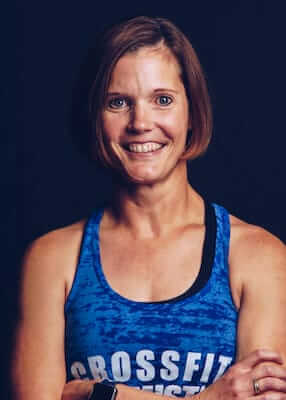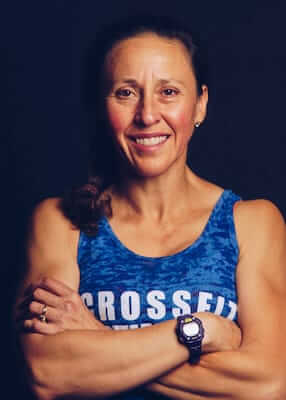 Coach Angelina
Read More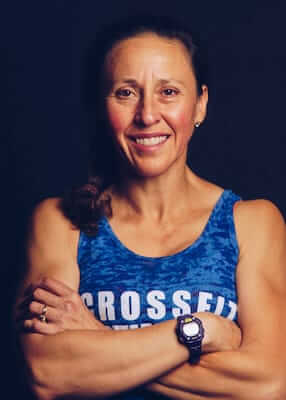 Coach Angelina
Angelina is the better half of CrossFit Optimistic. Prior to her CrossFit journey Angelina worked in the biotechnology field as a Senior Quality Engineer. She and her family left the Austin area to move to San Antonio in 2010. CrossFit Optimistic is an extension of her family, developing strong relationships and building a more fit San Antonio. Angelina is married to Mike and together they have four kids, Forrest, India, Sierra, and Maya. Angelina graduated cum laude with a B.S. in Chemistry with a minor in Mathematics from St. Mary's University here in San Antonio, Texas. She holds the CrossFit Level 1 and Level 2, Olympic lifting, Rowing, Kids, Endurance and Mobility certifications. When not CrossFitting you'll find Angelina spending every minute with her kiddos.Coach Angelina can be reached at [email protected]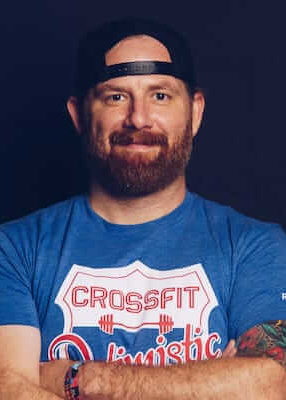 Coach Josh
Read More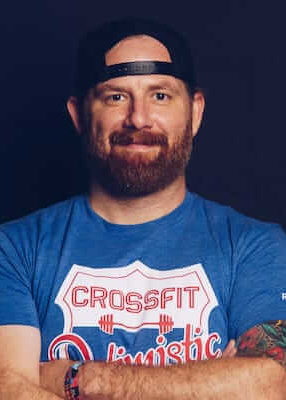 Coach Josh
It wasn't long after Coach Josh discovered CrossFit in 2010 that he decided, after a little gentle nudging from a mentor in the community, to get into coaching. By 2011, he was an instructor who recognized the life-changing potential CrossFit offers to those who commit to it. He's found significant positive impact, both physically and mentally, on his life and enjoys sharing that impact with others. A CrossFit Level 2 Trainer, Coach Josh played collegiate baseball and quickly fell in love with the competitive nature of CrossFit. He is the competition director for the CrossFit Games South Regional, a position he's held since 2012.Though his favorite CrossFit WODs include a barbell (and when it's barbell exclusively, it's THAT MUCH BETTER), Coach Josh has committed to spending more time working on metcons and not cursing body-weight movements while in the middle of a workout. He's even been caught smiling at the top of a bar or ring muscle up.Outside of CrossFit, there are several things that occupy Coach Josh's time. He's married to his best friend, Ashley, who always supports his mad CrossFit Adventure — sometimes grudgingly. They have two amazing daughters, who seem to nearly always be involved in a love-hate struggle (Spoiler alert: Love (almost) always wins!).He also owns Barrel House Beard Co., a company that has been making men's manes supple and sexy since 2014. And in case you didn't know — because his social media is all about CrossFit — Coach Josh is a full-time senior reporter at the San Antonio Express-News, where he writes mostly about City Hall.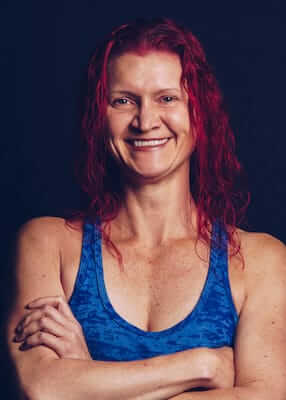 Coach Rebecca
Read More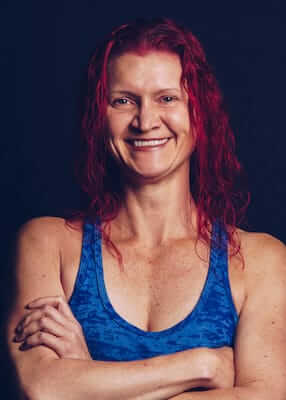 Coach Rebecca
In her "first life" Coach Rebecca worked in the networking field for companies such as Lockheed Martin, Qwest and MCI. Unhappy with the instability of the field, she made the leap from geek to jock, and left the tech world to pursue a passion for fitness and nutrition full time. She has over a decade of fitness experience and has been a certified trainer since 2003. She loves, and is quite good at helping people incorporate fun, daily activity and healthful nutrition into their lives. She started CrossFitting in April 2010 and has found her calling, and her true home in the CrossFit community. She used to be a fine art metalsmith (and loves to talk about it), has way too many cats (and loves to talk about it) and has done the Bataan Memorial Death March twice with her amazing CrossFit Optimistic team. Rebecca holds the following certifications: CrossFit Level I, II, and III, CrossFit Olympic Lifting, CrossFit Rowing, CrossFit Kettlebell, CrossFit Mobility, ISSA Certified Physical Trainer, and ISSA Performance Nutrition Specialist.
Coach Lauren
Read More