February at CrossFit Optimistic was a rollercoaster! Athletes celebrated major wins, and banded together through a tough winter storm. The CrossFit Open is just around the corner, so February continued January's efforts of increasing strength and skill across the CrossFit spectrum.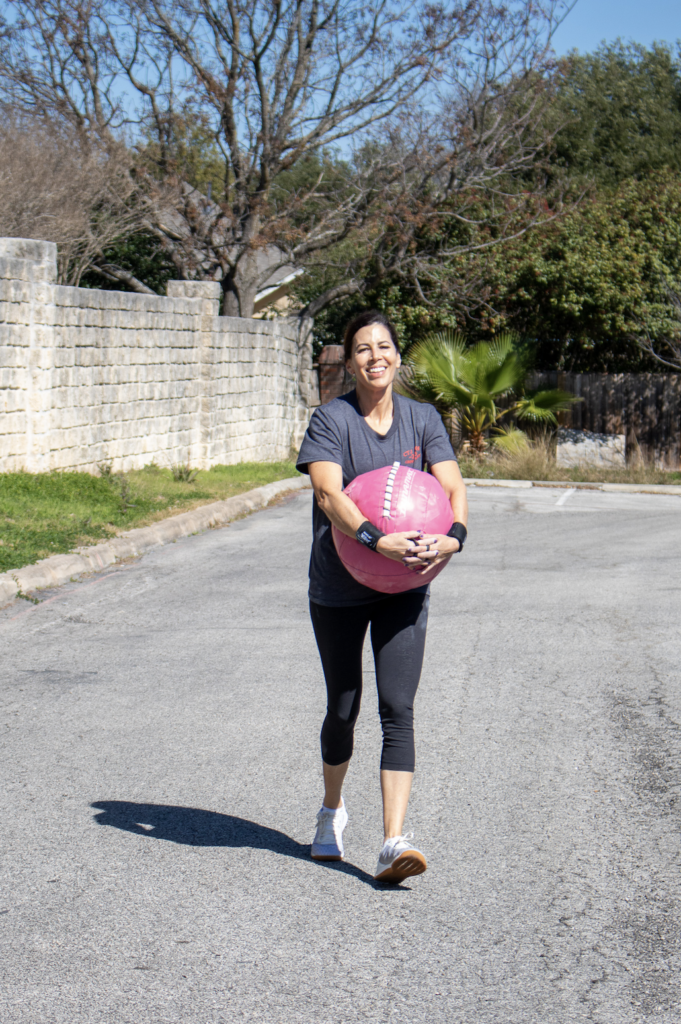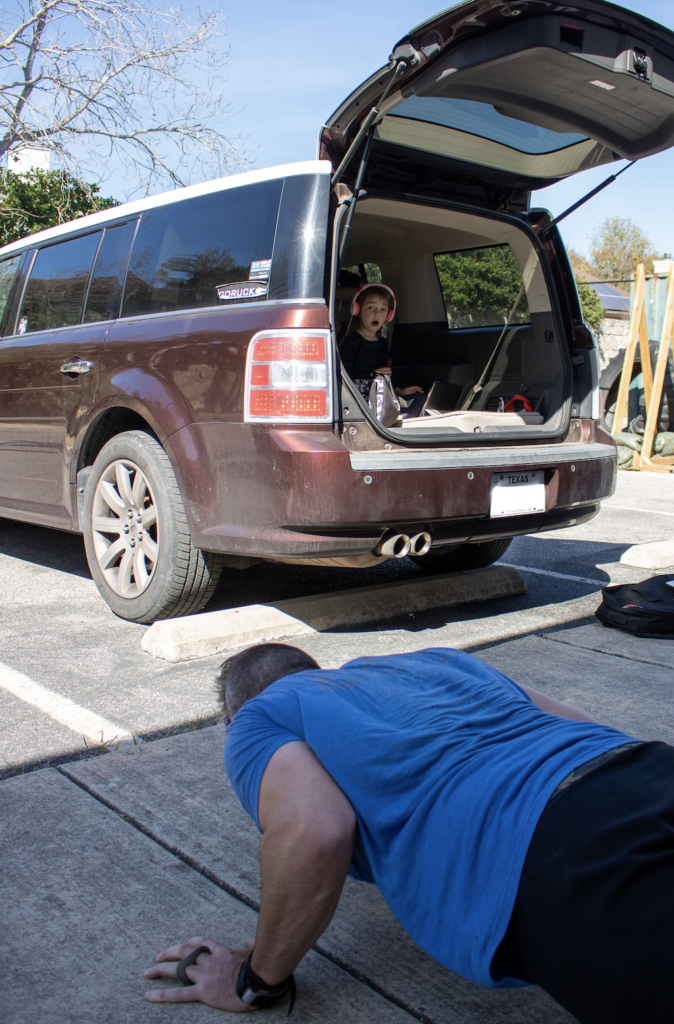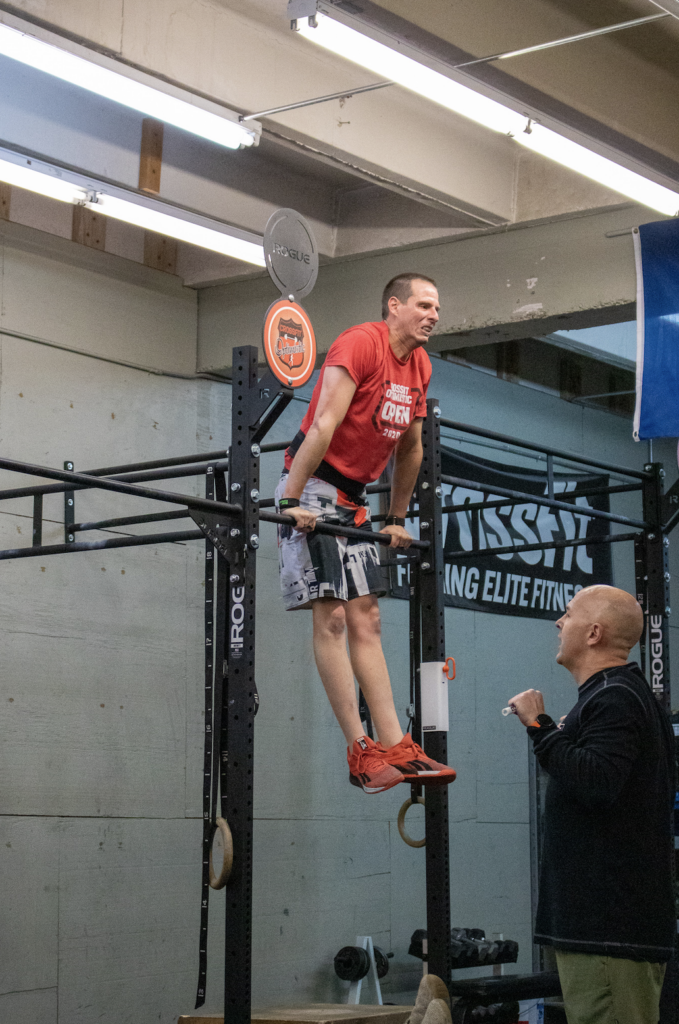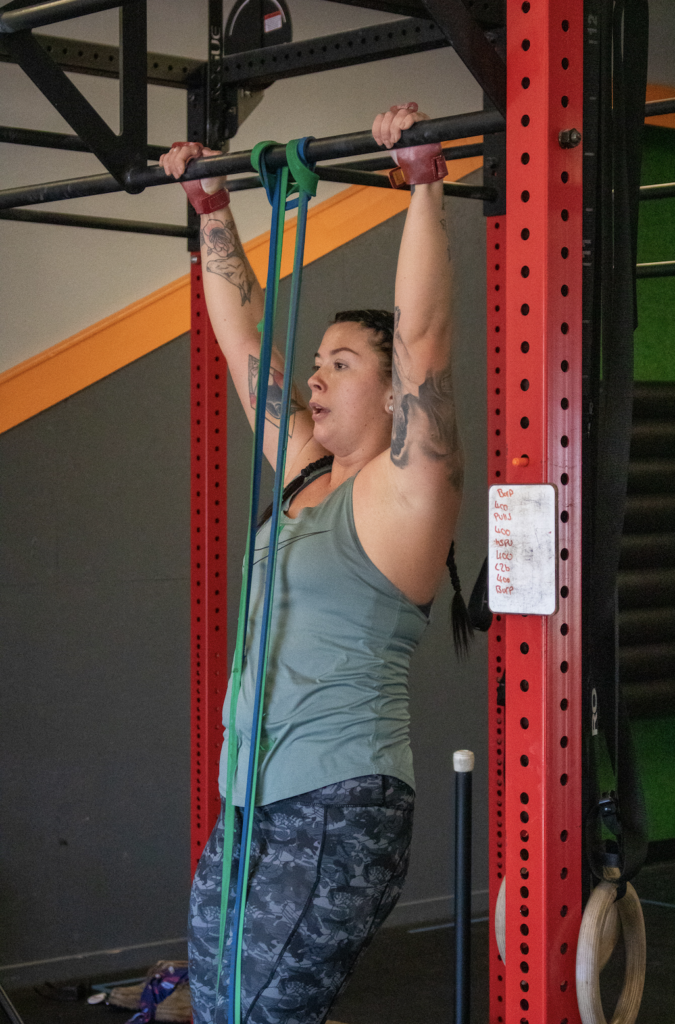 800g Challenge
Starting February 8, Optimists joined the 800g Challenge, aiming to eat a variety of fruits and vegetables. Our hope is that athletes find routines and habits, and make changes in their diet that make you feel better and inspire you to move your body! That's what challenges like this are all about – finding what works for you.
Coach Mike was pleasantly surprised how much he's enjoyed this challenge. "I miss eating fresh food!" he said after the "Snowmageddon" week threw us all off our challenge goals. "The crispness, the freshness, I'm not joking! It keeps me full."
"He's turning a new leaf," Coach Anjo said, "no pun intended."
End of Widowmaker
Athletes saw great improvement as the six-week strength cycle, The Widowmaker, came to a close. Horse Whisperer (Abby Mitchell Garcia) posted the weight she completed when she started vs. when she finished, and had increased by 35 lbs!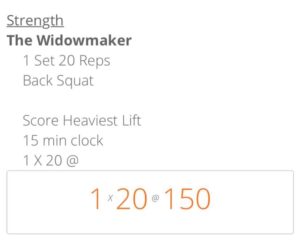 February Episode of The Optimistic Podcast
Larry Moss, CrossFit Games Emcee and SWAT Commander of the Lake Charles Police Department, was on the podcast with Coach Mike in our first ever video episode! Larry shares how he got his start as an emcee, making the Hero WOD "Murph" a part of the police department's fitness regimen, and memorable moments at the CrossFit Games and Regionals. You can watch the full episode on our YouTube channel!
Gymnastics Skill Clinic
Coach Chip and Coach Tori taught a 90-minute skill clinic, instructing athletes on the foundational gymnastic movements – the hollow and arch shapes. The coaches walked athletes through warm up drills to get their arms, legs, and core ready for time under tension. The word of the day was "virtuousity" – great ability or skill.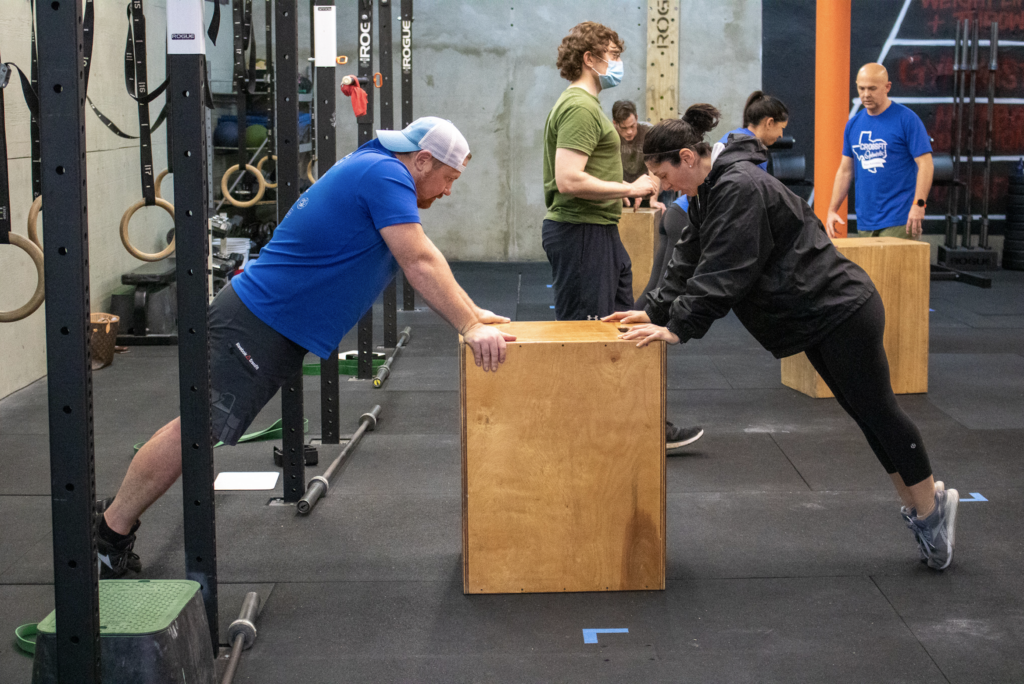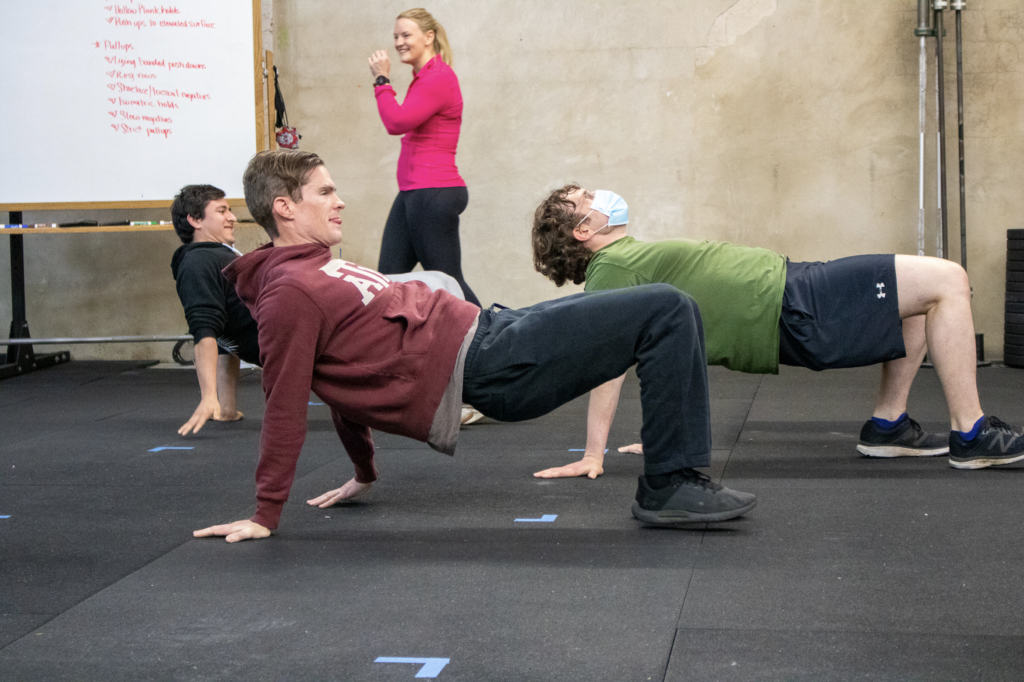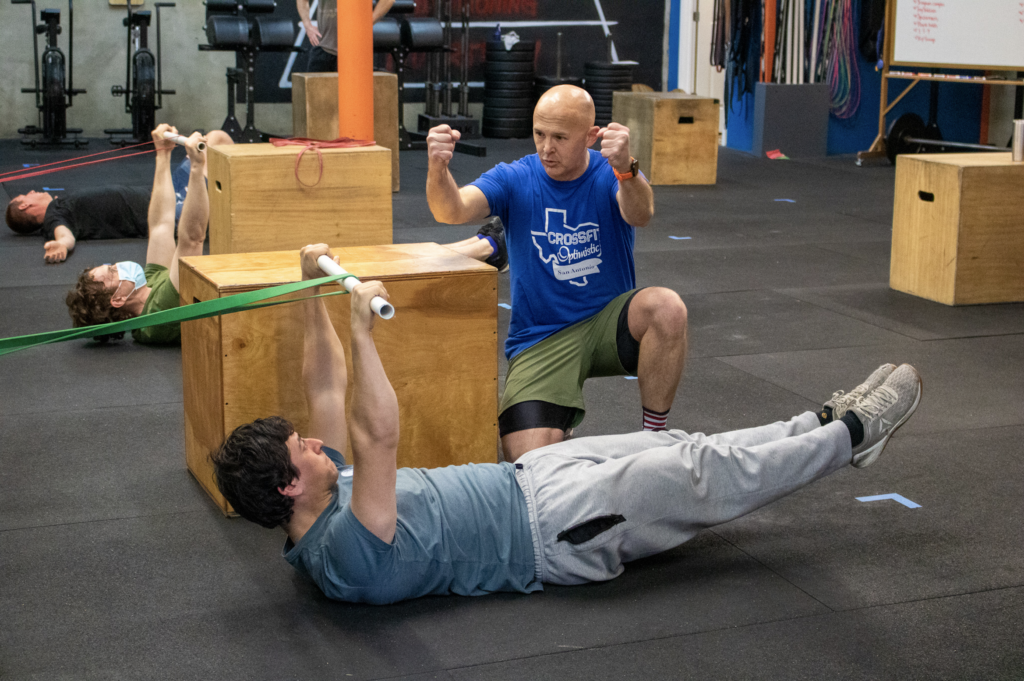 Snowmageddon
Winter Storm Uri ripped through Texas, hitting our neck of San Antonio the night of February 14 and sticking around until February 19. The gym was closed for two whole days and wasn't able to resume normal classes until the weekend.
Through this time, Optimists came together to help our community! Wonder Woman (Coach Tori) hosted several Optimists in her home when their own places lost power. Urban Cowboy (Bobby Cantu) traversed through the snow helping various Optimists with pipes, sinks, and various maintenance fixes. We stick together and we're always ready to help our family!
Funnies at the Box