March at CrossFit Optimistic was full of wins! New athletes tackled the CrossFit Open, experienced athletes completed Rx Open WODs for the first year ever, and Optimists ran a 5K to raise money for The University of Texas at San Antonio Scholarships.
Coach Mike celebrates 11 years in the CrossFit Open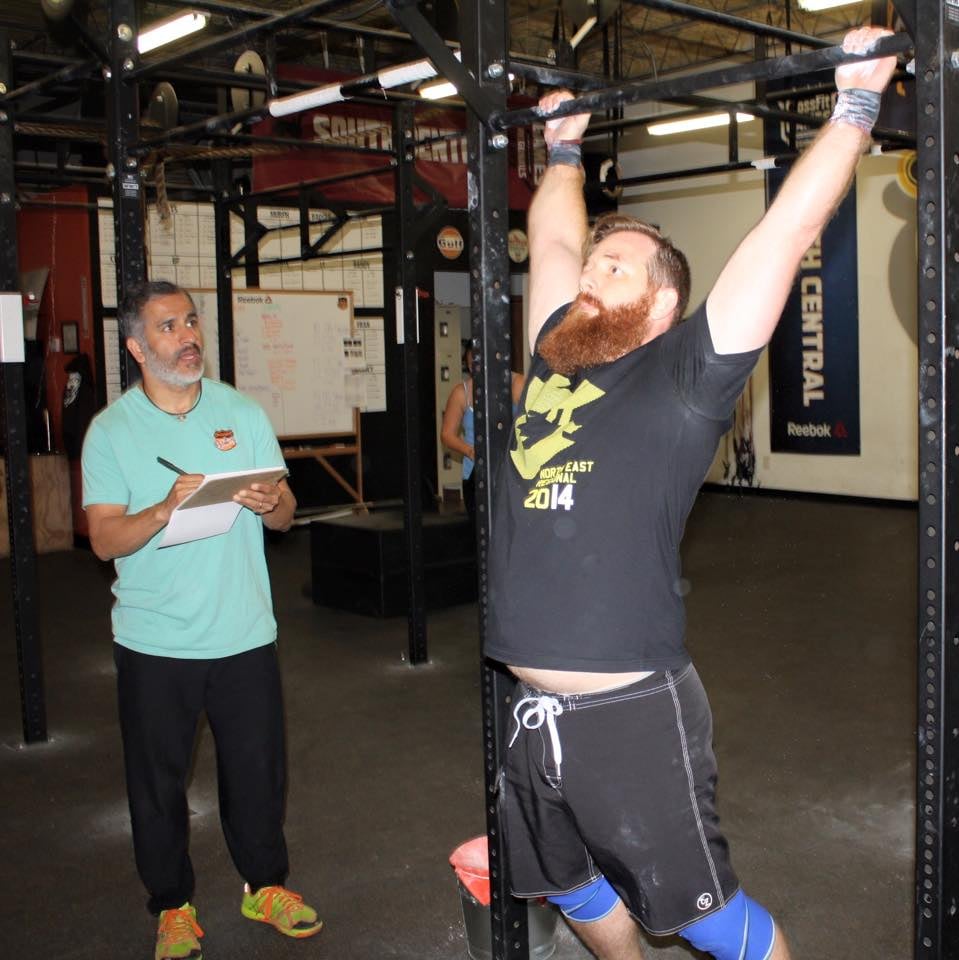 "Can't believe this is my 11th year in the Open. With the exception of maybe 2 or 3 years, I've never completed all the workouts for some reason or another. Also, I've never taken any pictures of me doing Open workouts. The only photo I found was from 2015. I was grading 'Scoop' aka Josh Baugh. The funny thing is, my first Open workout was with Josh, 11.1, in the back alley of Alamo CrossFit. I'm in the Open baby. I'll complete every WOD, scale or Rx, and will snap a few pictures at each WOD. Love and Hugs."
–Coach Mike, owner of Crossfit Optimistic
#800gChallenge Wrap Up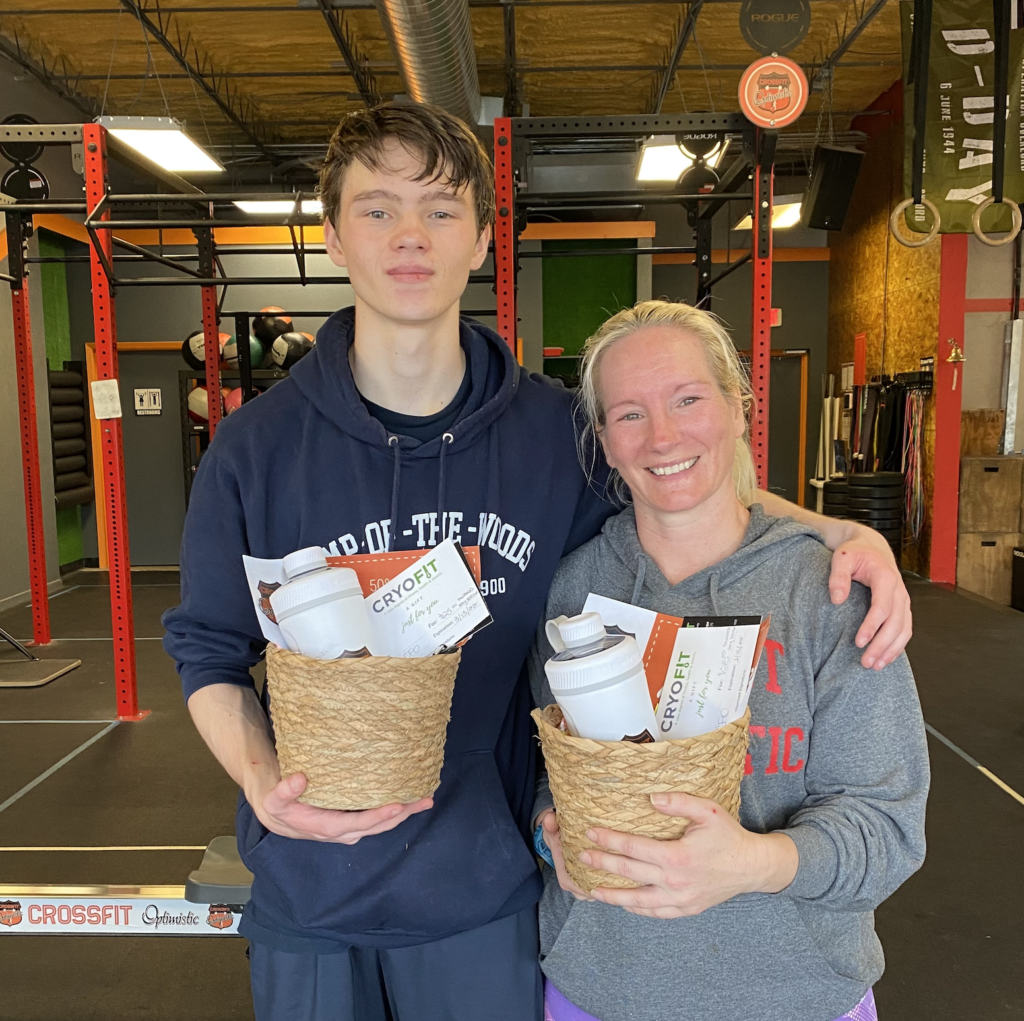 After four weeks, the #800gChallenge came to a close! The winners were Taira Dinsmore, and her son, Daniel Dinsmore. Honorable Mention went to Jill Uecker, who entered a score for every single day and completed more At Home WODs than anyone else. Did you participate in the #800gChallenge with us? If so, tell us in the comments what your greatest takeaway was!
Open Wins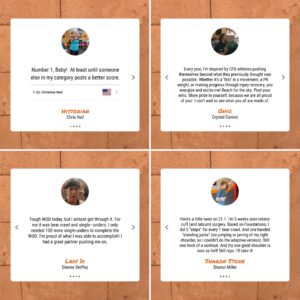 UTSA Virtual Diploma Dash 5K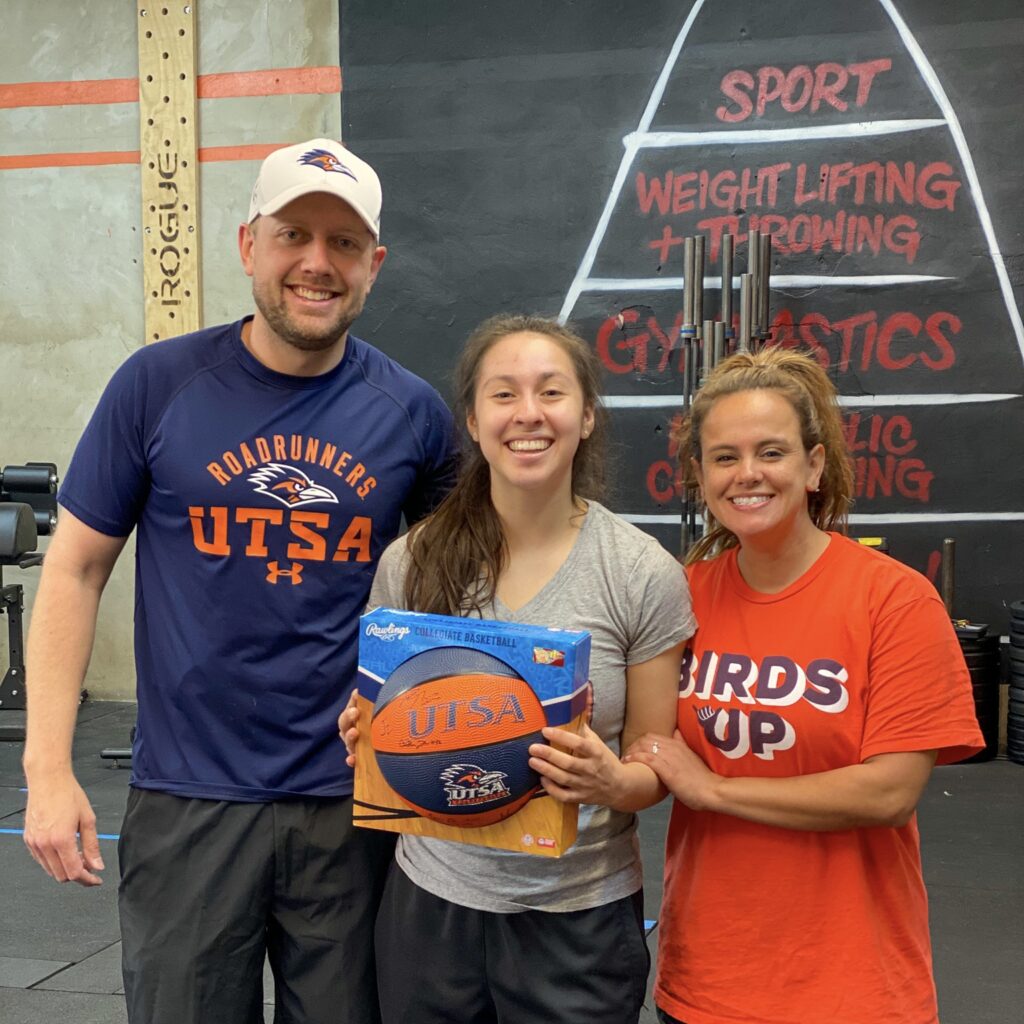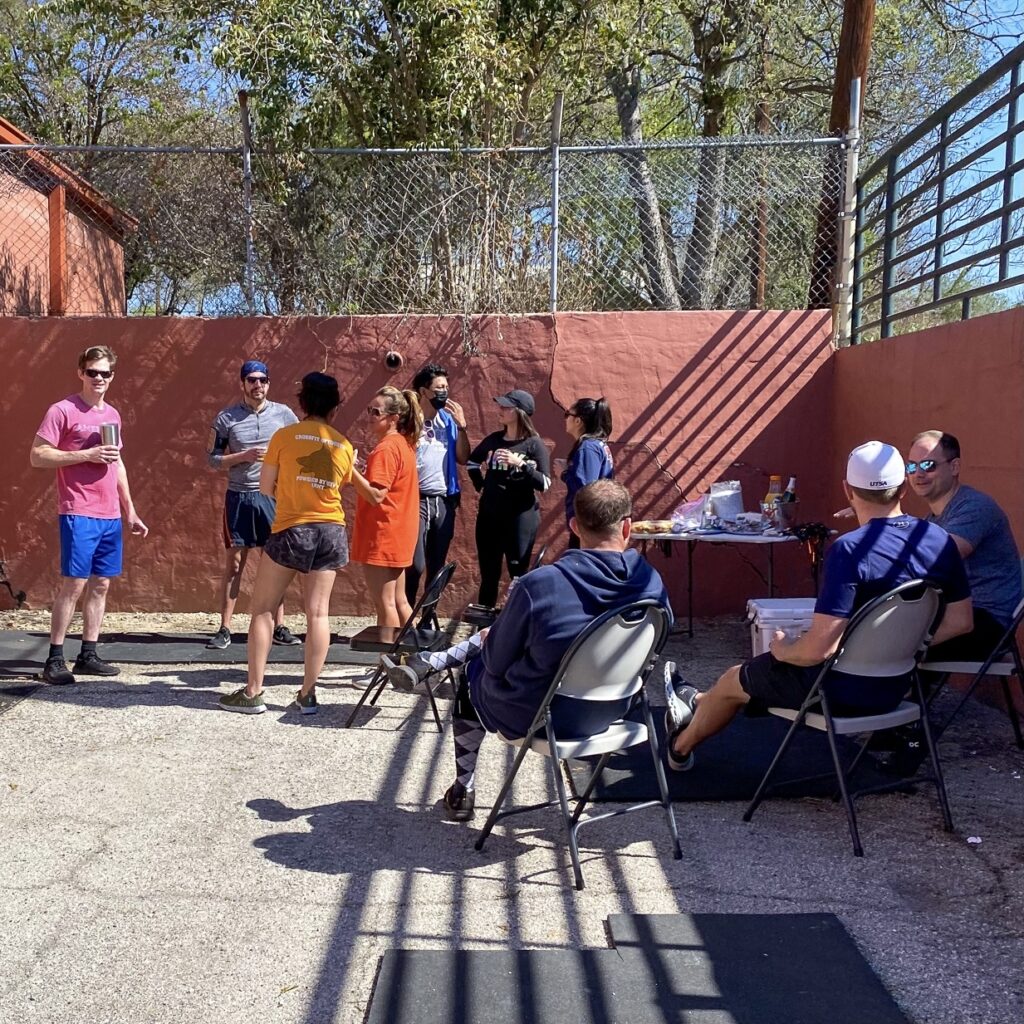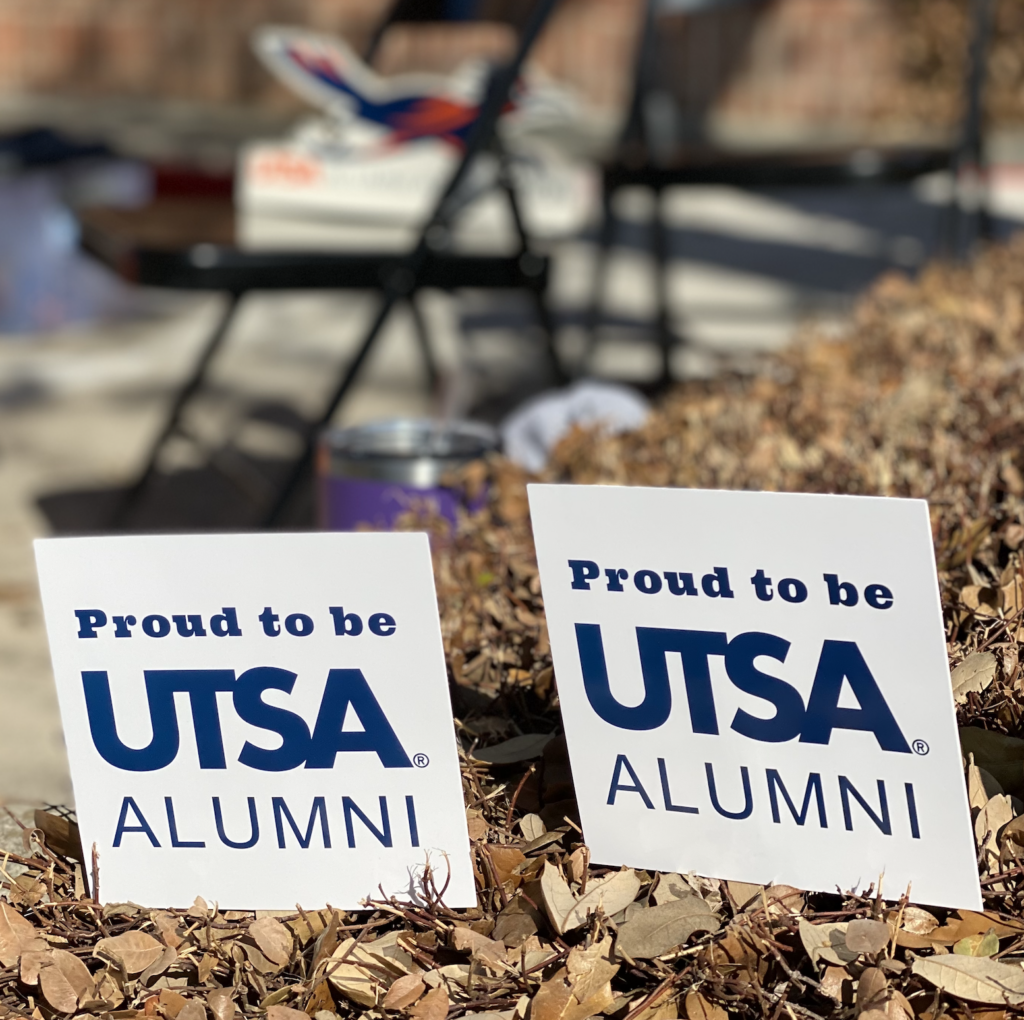 On March 20th, Optimists gathered at CrossFit Optimistic Alamo Heights to run the UTSA Diploma Dash, a fundraiser 5K, in support of college scholarships! Randy aka "Wall Street" and Jacy aka "Cereal Killa" Daniels are proud UTSA Alumni, and they wanted to bring together the school they love with their gym community. And for the cherry on top, Randy & Jacy gifted Sierra, who is headed to UTSA in the fall, a basketball signed by the Roadrunner team. Birds Up!