Haven't read Part 1? You can catch up on the Paleo Week 1 Recap and then head back here to Part 2!
14 Days into the Challenge
Coach Mike and Coach Anjo are halfway through their 30 Day Paleo Challenge and are still going strong! Coach Anjo is not busting the budget at the store (she is actually spending a little bit less), Coach Mike ate (mostly) clean on his business trip, and his energy levels feel good during his WODs. Here's a recap of their meals from week 2!
Breakfast: Kale and jalapeno deer sausage with eggs
Saturday morning breakfasts at the Martinez house generally look like this. After coaching the 9am class, Coach Anjo comes home and uses whatever leftovers are in the fridge to make a breakfast hash. There was deer sausage, kale, and a few other leftover veggies (like onions) in the fridge so she threw it all in. And of course, the Saturday morning staple is eggs!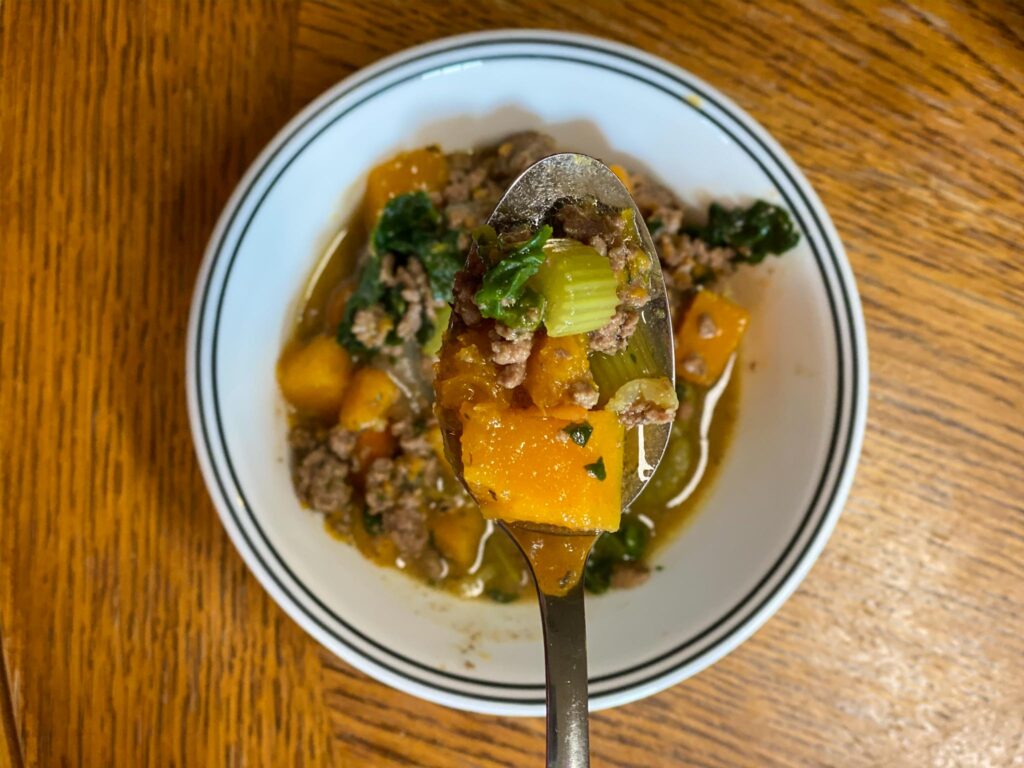 Lunch: Stew
Coach Anjo and the family loved the stew from The Paleo 30-Day Challenge cookbook, so she had to make it again! This delicious stew has spinach, celery, and butternut squash. This time Coach Anjo used a different type of meat. One of the Optimists who hunts gave her Oryx meat and it was great- tasted just like ground beef.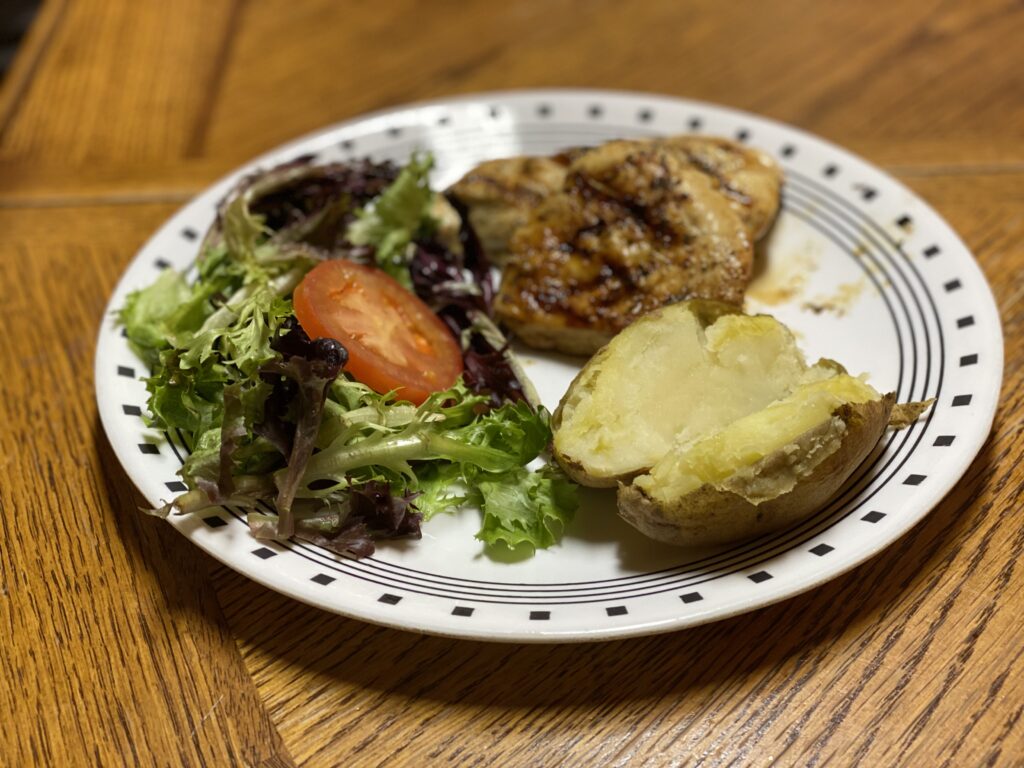 Dinner: Grilled chicken, salad, and baked potato
Here is a simple meal Coach Anjo made for a weeknight dinner- easy to prepare so there is no hassle. A salad with a baked potato and grilled chicken with Italian seasoning. And the best part is that Coach Anjo leaves directions for the kids to pop the chicken in the oven so dinner is ready after she gets home from coaching!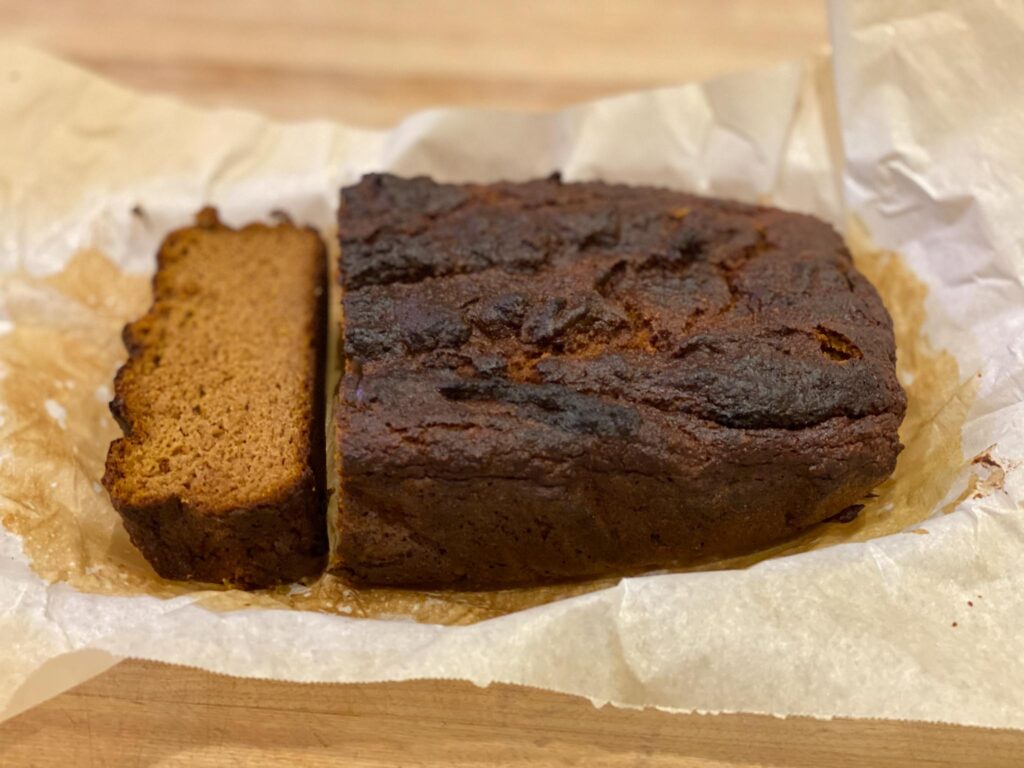 Dessert: Paleo pumpkin bread topped with creamy coconut milk
This was a hit at the Martinez house! It was moist, delicious, and most importantly- Coach Mike approved! The pumpkin bread was made with almond flour and coconut flour so it is 100% paleo. The bread was good to eat by itself but tasted even better topped with some creamy coconut milk (it has the consistency of whipped cream).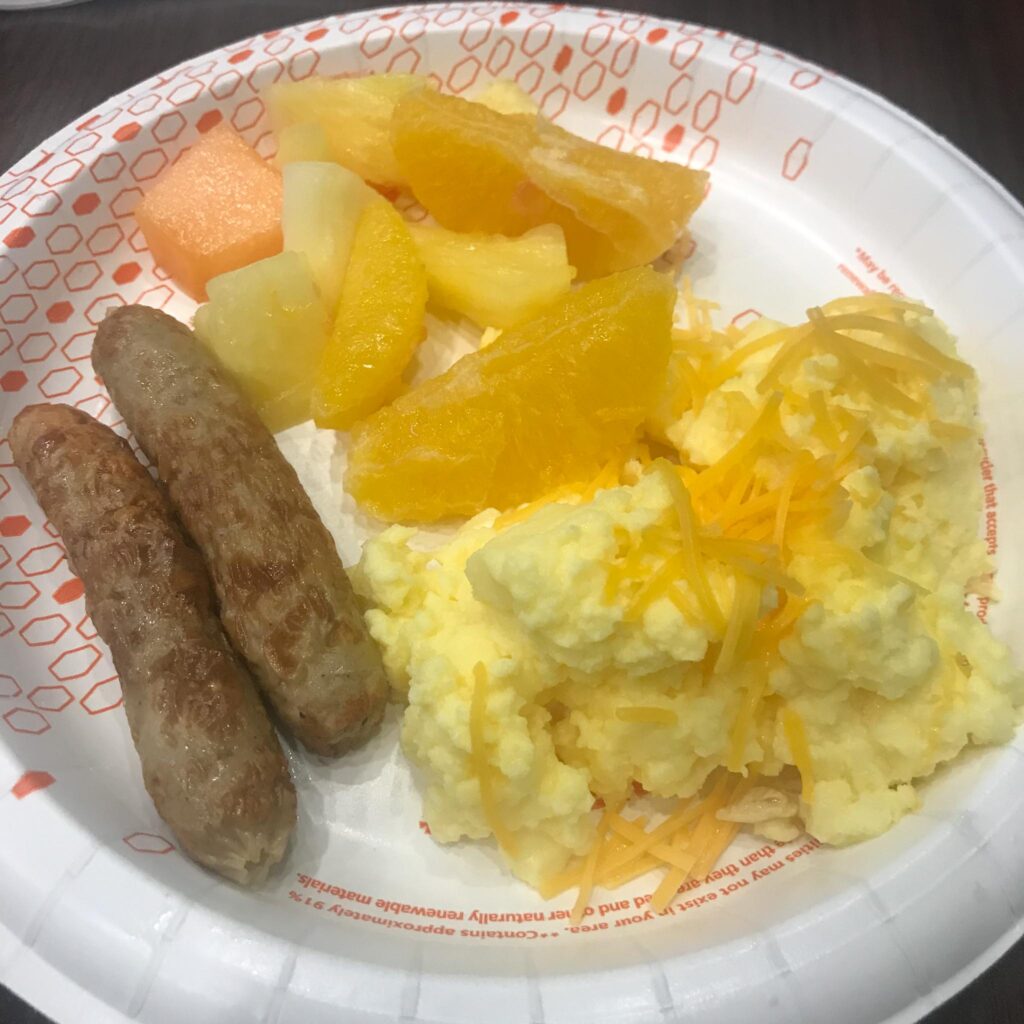 Business trip breakfast
When Coach Mike had a business trip to Louisiana this week- Coach Anjo was worried. She has been preparing all his meals for him, so this was a true test for the paleo challenge. But that did not stop Coach Mike! His breakfast at the hotel was fruit, sausage, and eggs (sprinkled with a little bit of cheese). Not completely paleo, but a great choice under the circumstances.
Business trip lunch
Coach Mike's lunch is a funny story. With limited options at a restaurant he ordered a burger- with no buns and no fries! And his server gave him a crazy look! Again, Coach Mike made a good choice even with the allure of salty French fries. And yes, he did eat the cheese on his burger.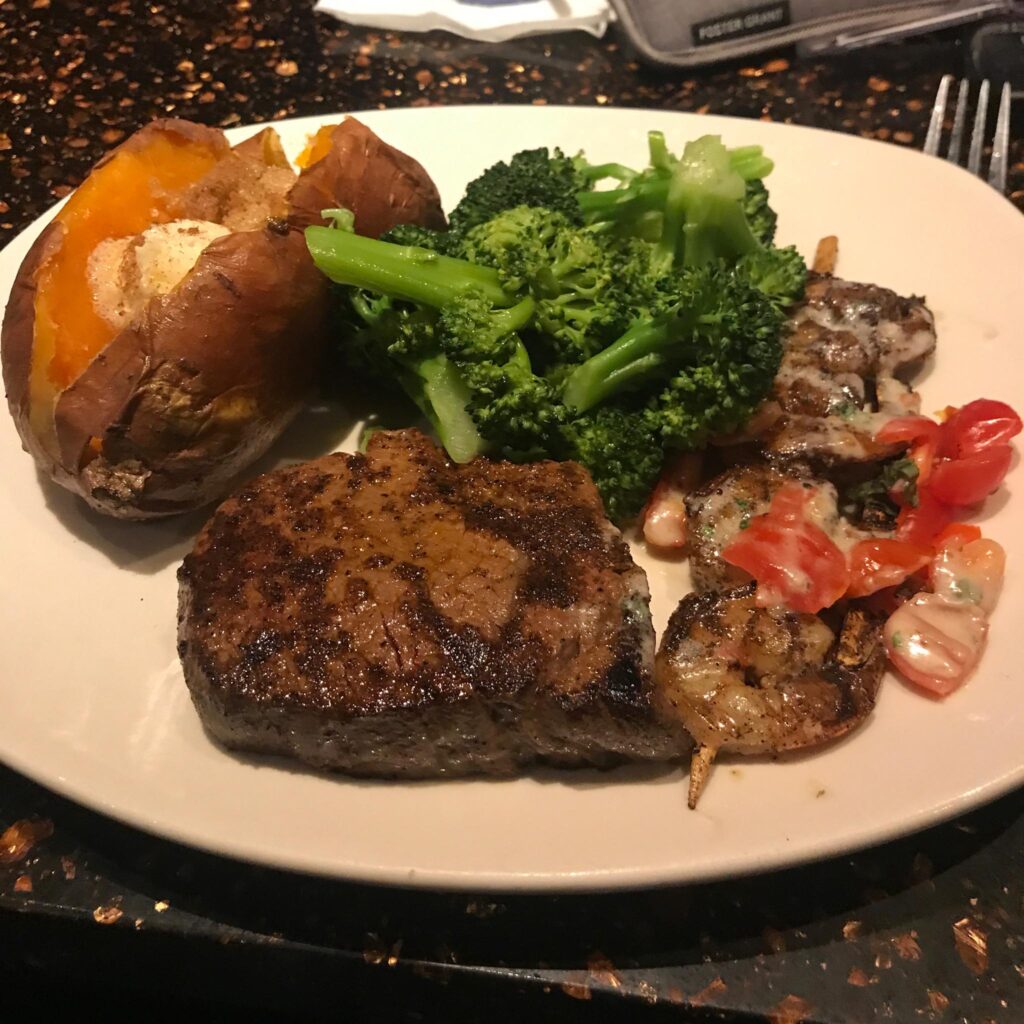 Business trip dinner
Coach Mike had a great dinner eating out- steak, broccoli, sweet potato, and shrimp. That meal made him very happy (he loves a good steak) and kept him on track eating paleo.
Biggest Takeaways
Coach Mike's biggest takeaway from this week is that sometimes when you're traveling you can't eat completely clean. But that doesn't mean you totally give up on your nutrition. You can make those little choices that make a huge impact in the long run. Say no to the fries and get a salad instead, or say no to the soda and get a glass of water.
Coach Anjo's takeaway is all about grocery shopping. She checked her receipts after two weeks of grocery shopping, she realized she is not breaking the bank and instead is spending a little bit less. When she is walking through the grocery store, she is cutting out the middle of the store (where all of the boxed/processed foods live). Instead, she is sticking to the perimeter of the store- where there is fresh fruit, veggies, and meat.
Ready for more nutrition tips? Check out the Paleo Week 3 Recap.