Haven't read Part 3? You can catch up on the Paleo Week 3 Recap and then head back here to Part 4!
We made it to the end
This is the paleo week 4 recap of the 30 day challenge. So the Martinez family finished the challenge a couple days ago and ended up cutting the journey a little short by two days. The challenge should have ended on Thursday, but they ended on Tuesday due to the events of the world. On Wednesday, the second to last day of the challenge, Coach Mike and Coach Anjo got the news from the governor and city of San Antonio that they had to shut down Crossfit Optimistic, ending the paleo challenge early. So let's dive into the final days of the challenge on what we learned, what happened, what went well.
Breakfast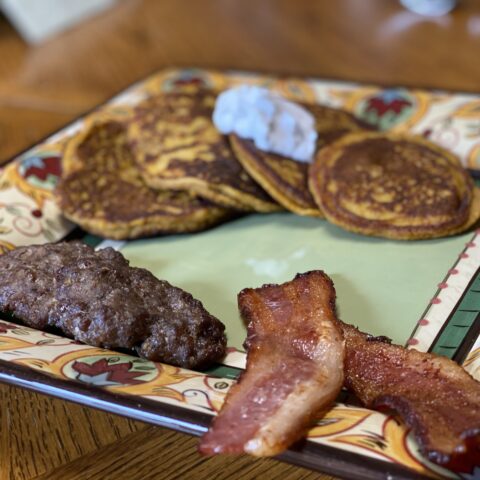 Coach Anjo made some delicious paleo pumpkin pancakes, made from pumpkin puree and banana, topped with coconut cream. The paleo pancakes have a bready texture and are just as filling as a pancake made using a mix. On the side was bacon and sausage.
Smoothie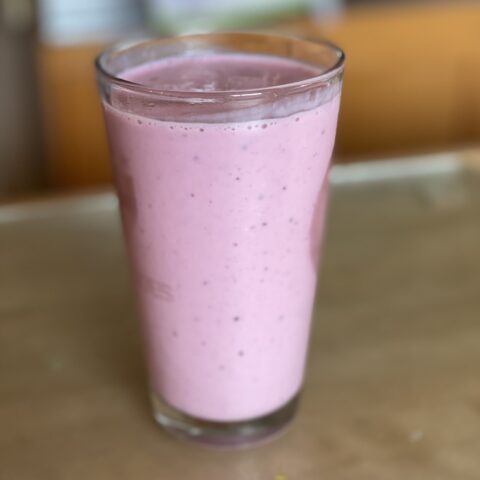 The smoothies Coach Anjo makes are simple to whip up and she uses whatever she has in her fridge. For this smoothie she added frozen mango, mixed berries, coconut milk, almond milk, and a little bit of orange juice. For extra sweetness she adds a little bit of honey. Coach Anjo prefers her smoothies extra smooth, but if you prefer more fruit chunks you can pulse your blender for a shorter period of time.
Breakfast for lunch?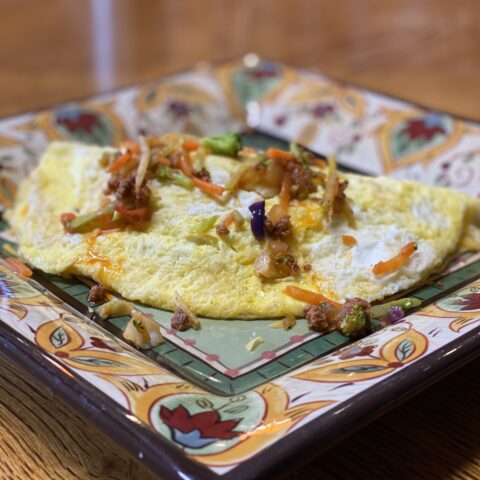 For lunch, Coach Anjo wanted to make an omelet- and it didn't disappoint! Inside the omelet is a mix of chorizo and thinly cut carrots and broccoli (if you go to HEB it's the Fiesta mix pack). If you need some comfort food definitely try this!
Greek Meatballs and Paleo Tzatziki sauce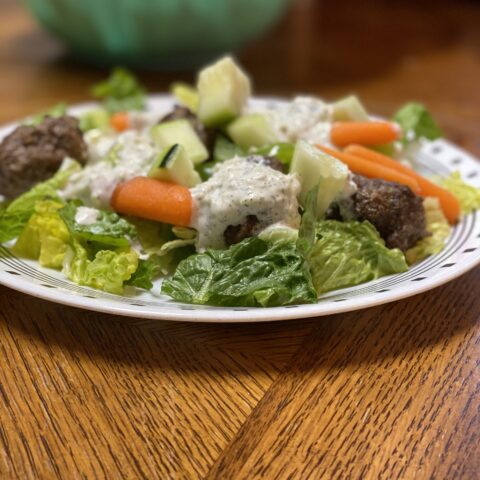 At the Martinez house, a favorite is greek meatballs with tzatziki sauce. So, Coach Anjo found a paleo tzatziki sauce that tasted great. It is slightly more runny than traditional tzatziki sauce, but it tastes the same. The meatballs and veggies were eaten on a bed of lettuce.
The Recreational Meal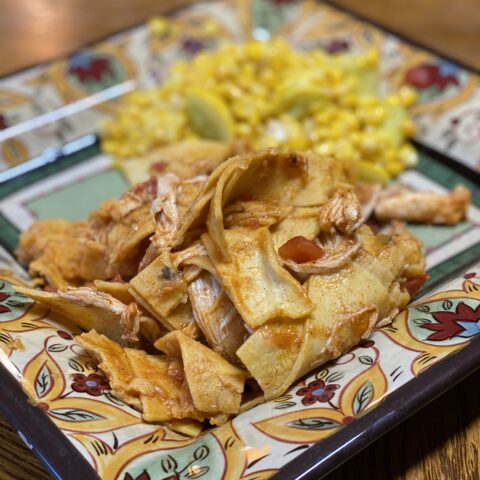 The meal that ended the 30 day paleo challenge was…. chicken tortilla casserole. This meal is a staple at the Martinez house made with layers of corn tortilla, chicken, red or green enchilada sauce, and cheese. The usual side that goes with the meal is corn and squash mix.
Week 4 Paleo Recap Takeaways
The main takeaways from this week are simple. These are things to think about and implement if you want to try your own 30 day paleo challenge.
Find and try new recipes to keep your meals exciting
Have someone to hold your accountable- it can be a friend or family member
Take time to research and figure out what works best for your personal nutrition
The scale does NOT have all the answers- listen to how your body feels, your energy levels, and your mood
Beyond the 30 Day Challenge
Coach Mike and Coach Anjo are chalking up their 30 (really 28) day paleo challenge as success! This was a fun way to kickstart their nutrition in 2020! And they are going to continue on this paleo path about 85-90% of the time. As 50 years olds they believe they need to keep their nutrition on the forefront of their minds. We hope this encourages you to try out a 30 day paleo challenge of your own!